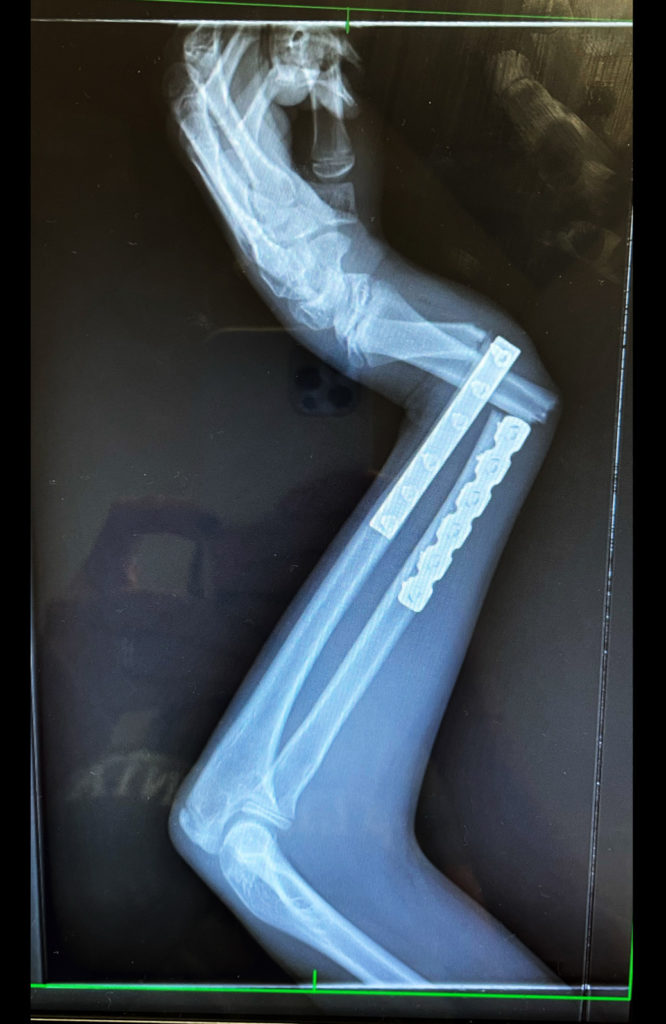 I thought I would show you why the WOD didn't post on Tuesday or Thursday. Actually, the only reason Tuesday didn't post is because I was on the beach all day with my family on Monday and I forgot to post all the WODs for the week. But then Tuesday night, this happened. This is my 15 year old son's arm and it is his 3rd time breaking it and he is in surgery again today to repair it again. So my week has been a little nuts. There is my excuse, and here is your WOD:
Run 250 meters
Rest 10 seconds.
Run 500 meters
Rest 30 seconds
Run 1,000 meters
Rest 1 minute
Run 500 meters
Rest 30 seconds.
Run 250 meters
*Advanced option: hold a plank during rests.
Compare t0 3.12.20
Post time for each run to comments.