For those of you who don't know, Hiit stands for High Intensity Interval Training which is another way to describe what we have always been doing without using certain key words, if you know what I mean. I hope all of you like the new name. This one will not be changing. You can find us for now at www.hiitmamas.blogspot.com. You can contact me at hiitmamas@gmail.com.
"Tabata Somethin Somethin"
32 rounds- 20 seconds on, 10 seconds rest of:
8 rounds Back extensions (supermans)
8 rounds Push-ups
8 rounds Butterfly sit-ups
8 rounds Squats
There is no rest between exercises.
Post total reps from all 32 intervals to comments.
Compare to 01.09.13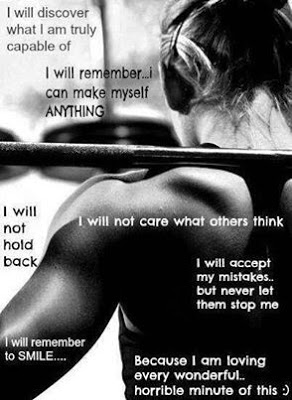 90 DAY CHALLENGE III: DAY 30