For
the second and final time (hopefully), our name and site address will
be changing for legal reasons. This change will be happening this
weekend. On Monday 08.05.13 the blog address will change. I will not
announce the change ahead of time (learned my lesson on that one last
time). To find the new site on Monday, go to www.califitmamas.com
and that address will be directed to the new blog address. Then the new
name will be announced on Monday. Let me know if you have any
questions. Sorry again Mamas, I know this is a pain.
Run 5K
Post time to comments.
Compare to 12.13.12
*For those of you who absolutely cannot run, pick any WOD from the history and do that instead.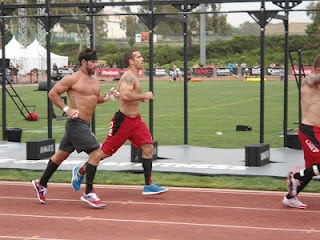 90 DAY CHALLENGE III: DAY 25