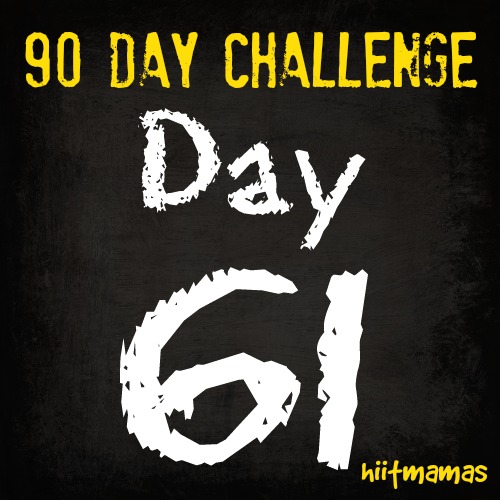 3 rounds for time of:
1,000-m run
30 wall-ball shots, 10 lb ball to 10 feet
100-ft. walking lunge steps
50 double-unders (sub: 200 singles)
Compare to 07.03.19
Post time to comments.
Happy 4th of July (tomorrow) Mamas!
Let freedom ring!!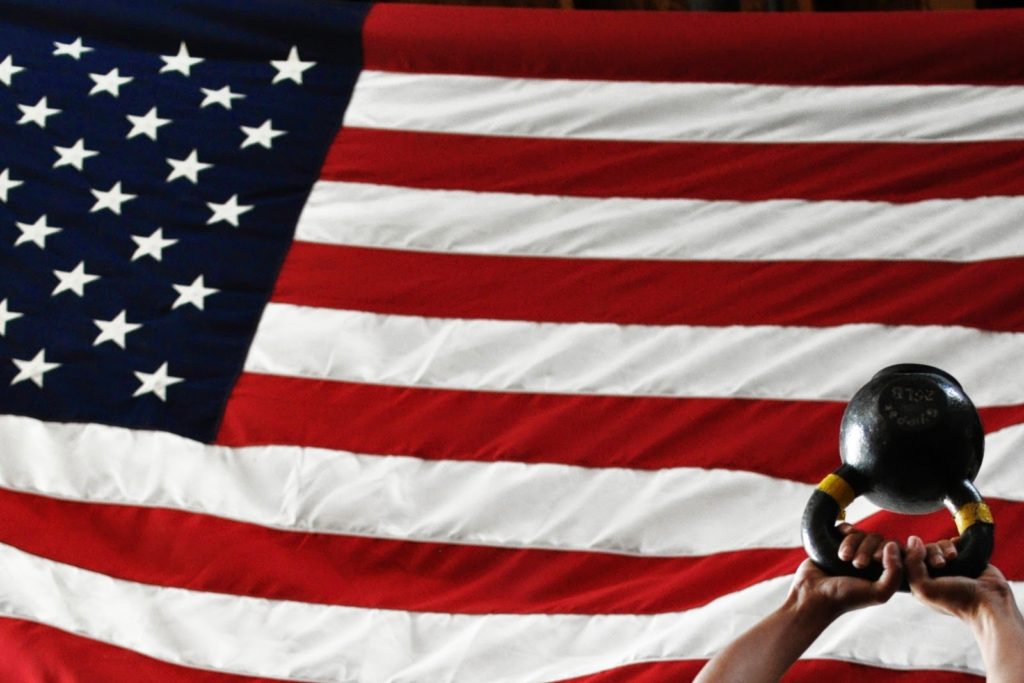 Three Hidden Ways Wheat Makes You Fat
Being GLUTEN FREE is super trendy these days but I will give you 3 reasons why you should try to limit or eliminate wheat from your diet all together
1. SUGAR
Two slices of whole wheat bread now raise your blood sugar more than two tablespoons of table sugar. High glycemic index foods make people store belly fat.  Increased sugar levels in the body triggers inflammation, causes fatty liver disease, and eventually leads to the whole cascade of obesity, pre-diabetes and diabetes. These three health conditions now affect 50 percent of Americans and they are considered the cause of most of our health care costs.
2. GLUTEN
Gluten is that sticky protein in wheat that holds bread together and makes it rise.  Gluten is found in wheat, barley, rye, spelt and contaminated oats.  Celiac disease is a condition where gluten triggers severe inflammation in the digestive tract.  Gluten sensitivity has been linked to insulin sensitivity, weight gain, diabetes, autoimmune diseases, mood disorders, autism, schizophrenia, dementia, digestive disorders, nutritional deficiencies and cancer.  Celiac disease and gluten-related problems now affect at least 21 million Americans.
How Does Gluten Cause Inflammation?
If you are sensitive to gluten or you have celiac disease, eating gluten is likely going to cause some digestive upset.  This is because the gluten protein triggers inflammation both in the digestive tract and throughout the whole body.
Why Is Gluten Sensitivity So Common Now?
It is because the type of wheat grown in this country has changed. The wheat that we consume is genetically modified.
We eat dwarf wheat, the product of genetic manipulation and hybridization that created short, stubby, hardy, high-yielding wheat plants with much higher amounts of starch and gluten and many more chromosomes coding for all sorts of new odd proteins.
3. ADDICTIVE & FATTENING
Dwarf wheat contains very high levels of a super starch called amylopectin A, which makes bread fluffy which increases the starch content and contributes to added weight gain. In addition, wheat also contains proteins called  "exorphins." They are like the endorphins you get from a runner's high.  They bind to the opioid receptors in the brain creating a mild morphine-like effect.  The wheat polypeptides are absorbed into the bloodstream and cross the blood brain barrier. They are called "gluteomorphins," after "gluten" and "morphine."  This high encourages the body to want to binge on breads, pastas, cookies, cakes and pastries.
How To Find Out If You Have Celiac or Gluten Sensitivity
Testing for celiac disease can be done through a blood test assessing for elevated antibodies to gluten (anti-gliadin, AGA, or tissue transglutaminase antibodies), as well as an intestinal biopsy.  If you do not have celiac disease, then you might have gluten sensitivity.  The gold standard for diagnosis of food allergies and food sensitivities is an elimination / rechallenge diet, where you avoid the food for 4 – 6 weeks and then rechallenge the food to see if you get reactions.  You can also do a food allergy test panel. This is your chance to eliminate wheat and see what happens!
Stop eating breads, pastas, cookies, cakes, donuts, rolls, buns, wheat cereals and replace with healthier choices. You will see huge results and your health will improve.
For easy delicious recipes and great whole 30 tips: check out @tasteslovely on Instagram and visit her site: Tastes Lovely. She is my cousin, Natalie, and you will love her.