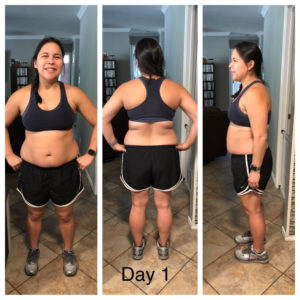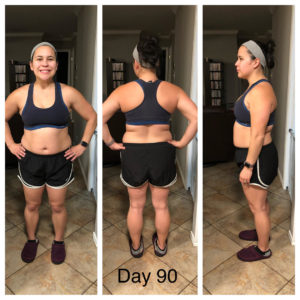 HIIT Mama Chrystine
San Antonio, TX
"On day 1 I was about 5 1/2 weeks postpartum from my third kid. I was tired, had zero energy and was completely discouraged after a tough pregnancy and labor. On day 90, I now have a 4 month old, more energy and confidence in myself. My results might not be as drastic as others, but I definitely feel better about myself! That was just the kickstart I needed, so thank you!" -2019
Chrystine's results in 90 days: She lost 7 pounds (gained a ton of muscle), shaved 3.5 inches off her waist, 2 inches off her hips, and her 5K run time improved by 12 minutes and 20 seconds! The most important thing is that she is healthier and feels better about herself. Great job Chrystine! I know how hard this can be with a newborn but you did it!!
Chrystine
For time:
Run 800 meters
Then, 5 rounds of the couplet:
10 handstand push-ups
10 single-leg squats
Then, run 800 meters
Post time to comments.