HERO WOD
5 rounds of:
2 minutes of squats
2 minutes of push-ups
3 minutes to run 400 meters
After the run, rest for the remainder of the 3 minutes before beginning the next round.
Post reps completed to comments.
* In honor of Italian Army Capt. Manuel Fiorito, 27, of Verona, Italy, who was killed May 5, 2006, when a roadside bomb detonated near his vehicle in Kabul, Afghanistan. Shortly before he died, Fiorito tended to other wounded men and prepared for defense against the enemy attack. Fiorito served with the Italian 2nd Alpine Regiment and was posthumously awarded the Silver Medal of Military Valor for his bravery.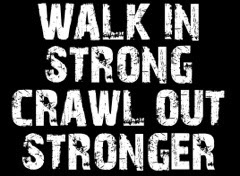 90 DAY CHALLENGE XV: DAY 65
no soda
drink water
no alcohol
fruit or veggie snacks
no food after 8:00pm
reduce sugar intake
no fried food
sleep 8 hours
no preservatives